Round 1 of the National XC Series went off with a bang! An excellent course which was loved by riders, especially the technical ones.The weather on Friday night made the course extremely slippery & very muddy. Multiple A/B lines kept the course interesting & some of them even challenged the best of riders.
The conditions hadn't changed much by Sunday morning leaving riders with an extremely slippy technical course, Riders battled through the mud to keep their momentum to tackle tong's slippy hills.
Riders will have lots of cleaning to do this week after the muddy weekend!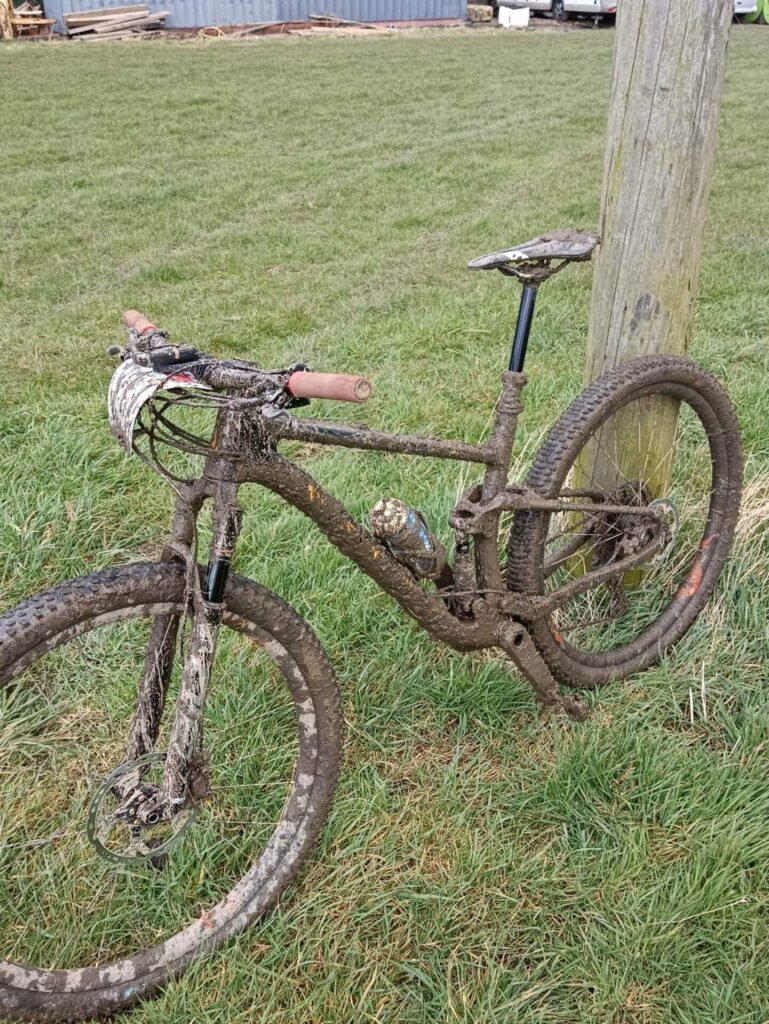 We will be back at Tong in July for the 2023 National XCC/XCO Championships!
Watch The Live Streams Back
Thank you to everyone who watched our live streams! We are still learning what's best & getting to grips with it all. There was no sound most of the time due to copyrighted music being played at the start/finish which if YouTube detects this they will shut the stream down – We are looking for solutions to see what can be done.
If you missed the Veteran male races or Youth/Juvenile races then you can watch them back HERE!
Results
The link to the full results can be found below.