Öhlins has announced a New Cross Country range of forks & shocks. This new range is aimed at cross country riders & racers. The forks & shocks have been developed closely with BMC Factory Racing.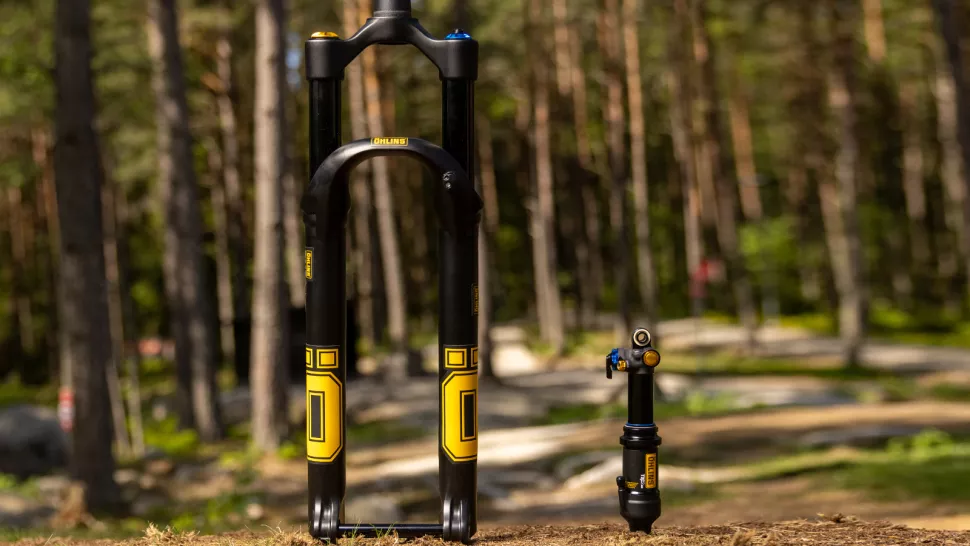 New Range
The new range of products announced today are:
RXC34 M.1 Carbon Fork
£1,485/€1,695/$1,390
RXC34 M.1 Aluminium Fork
£1,310/ €1,495/$1,190
TXC2Air Shock
£609/€695/$565
TXC1Air Shock
£609/ €695/$565
TXC2Air Trunnion Shock
£609/€695/$565
TCX1Air Trunnion Shock
£609/ €695/$565
Öhilins Ride Mode Remote
All the shocks & forks come with remote or manual lockouts. The forks can be adjusted to 100, 110 & 120mm of travel; they could also be extended to 130mm in the future with a different damper.
There is a race version of the forks aimed at XC racers which comes in 100mm & it is 20g lighter.
You can check out the range here